Allergen information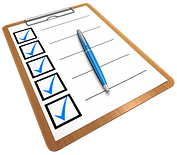 A more simplified management. Giving the customer the information about allergens in every dish directly in the application. You can also give information about the nutritional value of each preparation. This information allows greater freedom to people with food allergies.
---
Vegetarian and gluten intolerant!
Your vegetarian or gluten intolerant customers will be delighted to share extensive experience about the flavor of foods at your table. Highlight your ingredients by providing accurate information.
---
Information accessible to all.
Your customers are international and deserve to enjoy your great foods. Use the service to translate your ingredients but also inform customers about the different products or traces of allergens.
---
There are several methods to print the QR code on the menu card. The integration of Qr code is designed to meet your needs and respect the design of your menu card.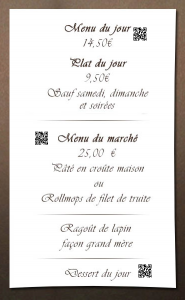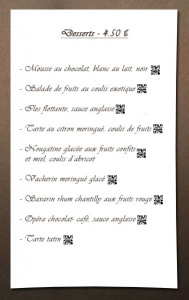 A Qr code for each preparation of your card.

Each menu, each preparation is a unique artwork that only you know but each one carries its own trace or allergens. We can offer you to integrate a unique Qr code for each recipe.
And why not a Qr code for each menu?

Lunch menu, dinner menu, we help you to choose the most suitable.
formula.
Proofreading:
Many free QR code reader applications exist for direct download from your smartphone.