Under Article 6 of Law No. 2004-575 of the 21st of June 2004 on confidence in the digital economy, it is clear to users of the web site www.checkmymenu.fr , named hereafter "the site" the identity of the various stakeholders as part of its implementation and monitoring:
Denomination :
CHECK MY MENU
Owner:
TRUSTELECT
SIREN : 800 090 326

Domiciliation :
1, Rue de Cassiopée, 77380, Combs-la-Ville

Phone :
+33 (0) 1 85 51 01 80

Email : contact here

Legal Information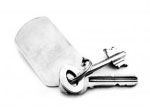 Intellectual Property :
Reproduction of articles or any use of photographs requires prior authorization.

Personal Data :
Personal data provided on this website aren't given, exchanged, loaned, rented or sold.
Pursuant to the Act of 6 January 1978, you can access this information, change or delete them by writing to CHECKMYMENU (by mail or by contacting address here contact here).
Host:
OVH
SAS
RCS Roubaix – Tourcoing 424 761 419 00045
Siège social : 2 rue Kellermann – 59100 Roubaix – France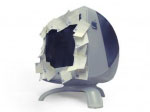 Editor :
TRUSTELECT